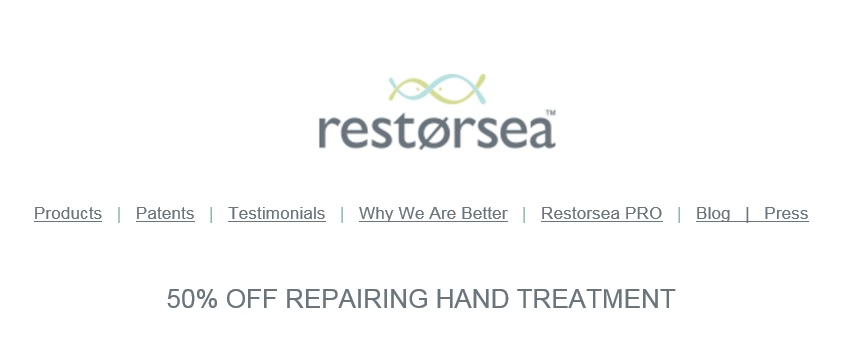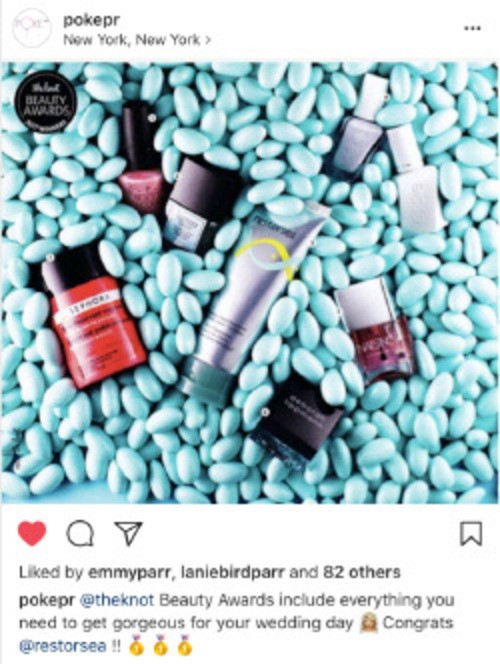 Your hands are the first to show signs of age. This is because the hands are the hardest area of the body to heal because they have virtually no oil glands and muscle tone and the skin thins as we age.
Our Repairing Hand Treatment was selected as The Knot's 2017 Beauty Award Winner in the Nails category! Used every day at least three times a day, the Repairing Hand Treatment will reduce the appearance of dry patches and dark spots after 8 weeks, with best results seen at 12 weeks.
I invite you to try the Repairing Hand Treatment. This week only, it is 50% off. Please use HANDCR50 at check out. Please see below on how to specifically redeem.
TO RECEIVE 50% OFF THE REPAIRING HAND TREATMENT, PLEASE:
1. Visit the Repairing Hand Treatment page on our website: http://www.restorsea.com/repairing-hand-treatment.html
2. Add the Repairing Hand Treatment to your cart. Adjust the quantity for how many you'd like to purchase. Feel free to add your other favorite Restorsea products as well!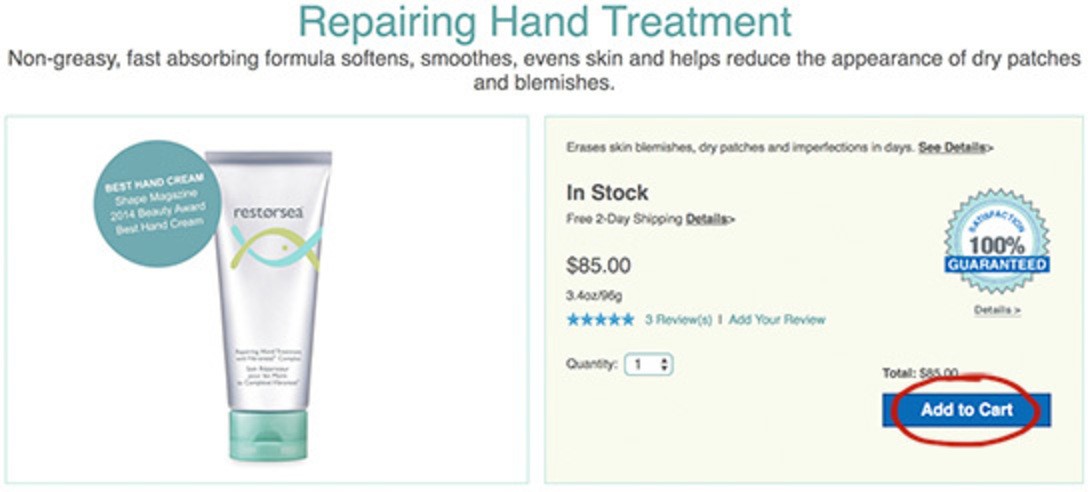 3. Under "Discount Codes", type in the promotion code: HANDCR50
4. Click "APPLY"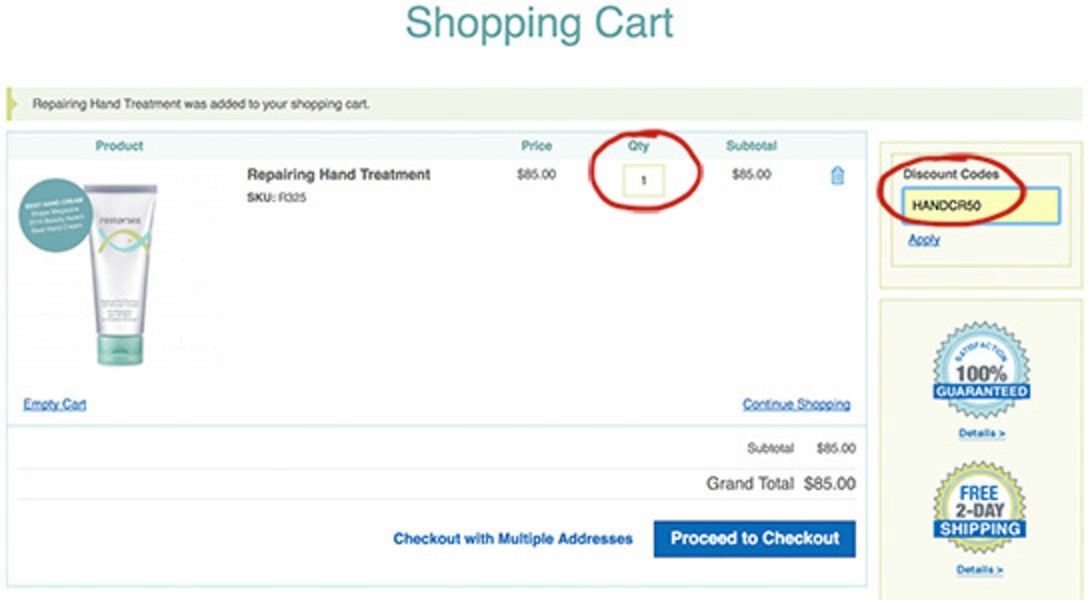 5. Your cart will show a discount of 50% off the Repairing Hand Treatment
6. Click "Proceed to Checkout" to finish processing your order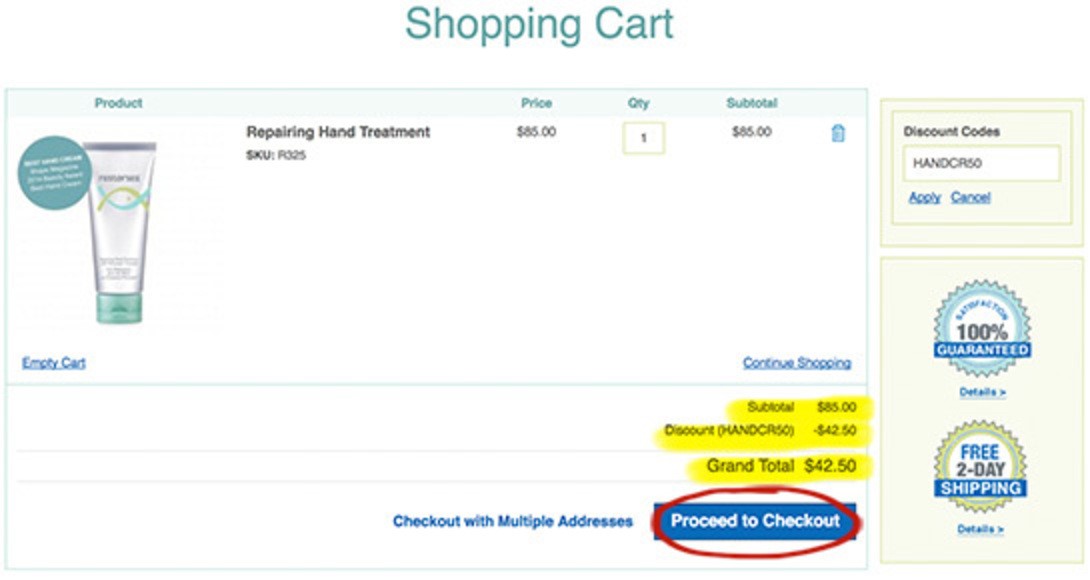 Important Notes:
1. You must apply the "HANDCR50" code to receive the 50% discount off the Repairing Hand Treatment.
2. This promotion is available from July 3, 12:00AM EDT to 11:59PM EDT on July 9, 2017.
3. This promotion may not be combined with any other offers or codes.
Please email me at pattipao@restorsea.com or call us toll-free at 888-377-8282 if you have questions.
XOX,