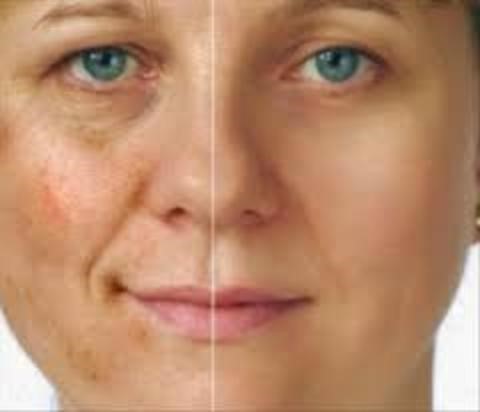 Dark spots on my face are the bane of my existence. Caused by heredity and sun exposure (remember tanning with Crisco and aluminum foil?), they are almost impossible to remove without the assistance of laser treatment.
Vic Narurkar MD, Chairman of Bay Area Laser Institute in San Francisco, treated my dark spots with a combination of the Clear and Brilliant laser followed by the Picoway laser.
After two treatments, my dark spots were gone. And thanks to using Restorsea, the spots have stayed gone.
My Restorsea regimen consists of the following products. In order to see results you need to use them every day, twice a day. If used diligently, you will see results after 8 weeks, with best results seen at 12 weeks.
Reviving Cleanser: This gel cleanser is sulfate-free. It removes all makeup without stripping your skin of its essential oils.
Rejuvenating Day Cream: This is my go-to product; the best product I have ever created. It reduced the appearance of my rosacea and its gentle and effective exfoliating capabilities prevent my brown spots from recurring.
Repairing Neck and Decollatage Treatment: Specially formulated for the neck and décolletage area; firms and evens skin.
PRO Line Blur Eye Cream: Alas, only available through dermatologists and surgeons, this multi-award winning eye cream reduces the appearance of my crow's feet while providing much needed hydration to the delicate eye area.
Please let me know if you have questions or comments at pattipao@restorsea.com.
XOX,