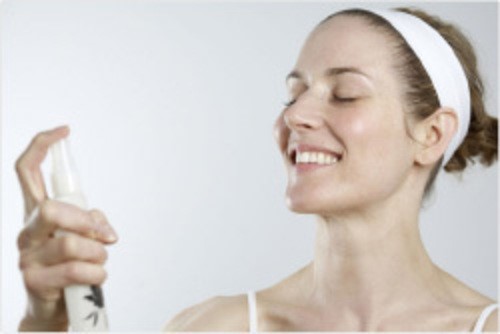 I am a big believer in facial mists. When flying, I bring on the Recharging Finishing Mist and liberally spray it throughout the flight. Air travel is extremely drying. To see how drying it is at 30,000 plus feet in the air, on your next coast-to-coast flight, place a piece of Wonder bread on your armrest, and watch it turn completely dry and hard by the time you reach your destination (scary but true).
And you should mist when on the ground as well. This is because a facial mist will help bind moisture to your skin. It's also great to help set your makeup.
How to Use a Facial Mist
1. Hold it about five or six inches away from your face and spritz.
2. Let it sit for maybe a minute or so, and then (VERY IMPORTANT) blot off the excess with a tissue.

I invite you to try the Recharging Finishing Mist. This week only take 20% off the price of the Recharging Finishing Mist. Please use FINISH20 code at checkout. Please see below for instructions on how to input the code: FINISH20.
TO RECEIVE 20% OFF THE RECHARGING FINISHING MIST, PLEASE:
1. Visit the Recharging Finishing Mist page on our website.
2. Add the Recharging Finishing Mist to your cart. Adjust the quantity for how many you'd like to purchase. Feel free to add your other favorite Restorsea products as well!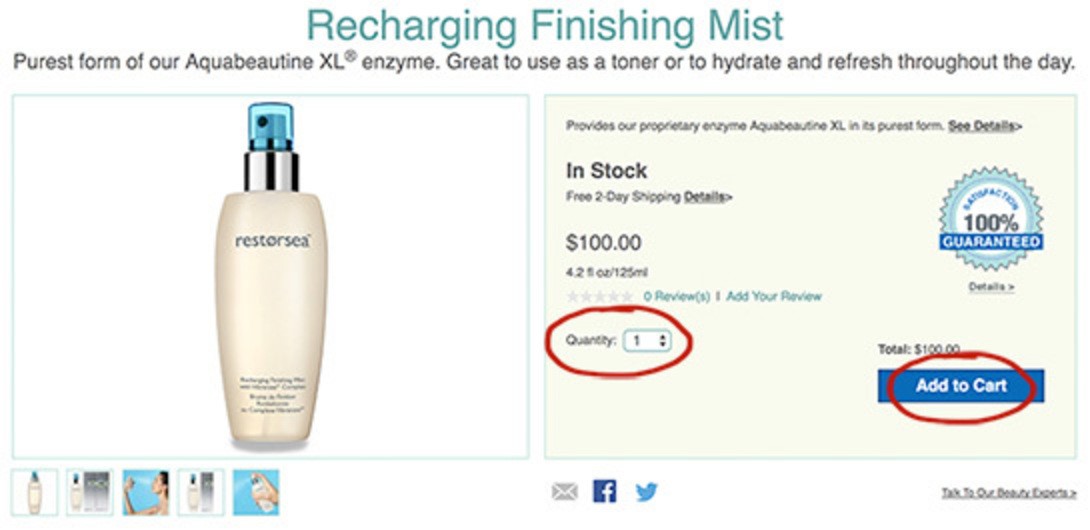 3. Under "Discount Codes", type in the promotion code: FINISH20
4. Click "APPLY". Your cart will show a discount of 20%.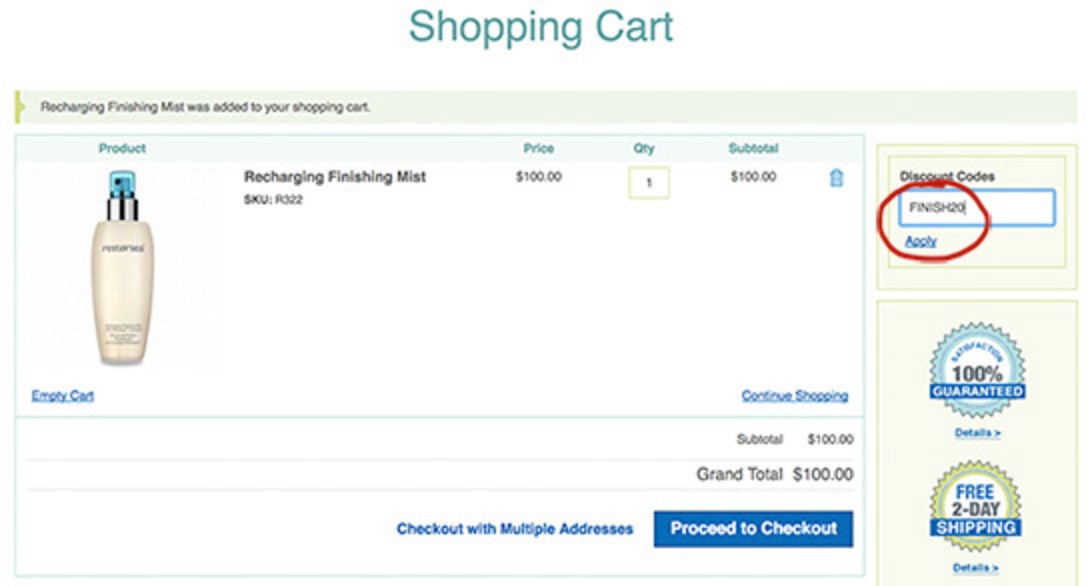 5. Click "Proceed to Checkout" to finish processing your order.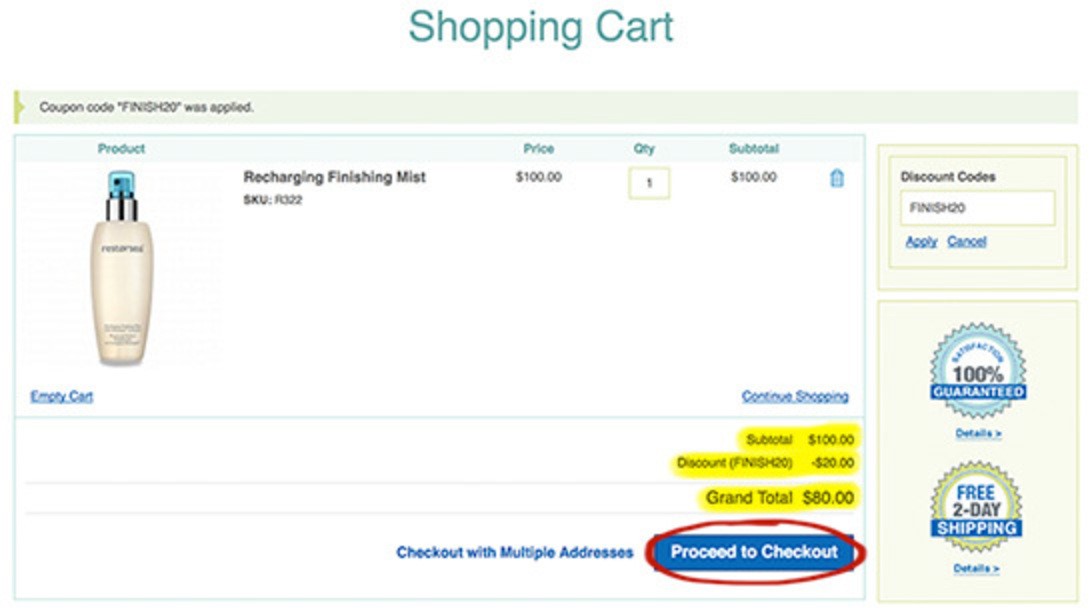 6. Important Notes:
You must apply the "FINISH20" code to receive the 20% discount off the Recharging Finishing Mist.
This promotion is available from May 22, 12:00AM EDT to 11:59PM EDT on May 28, 2017.
This promotion may not be combined with any other offers or codes.
Please email me at pattipao@restorsea.com or call us toll-free at 888-377-8282 if you have questions.
XOX,