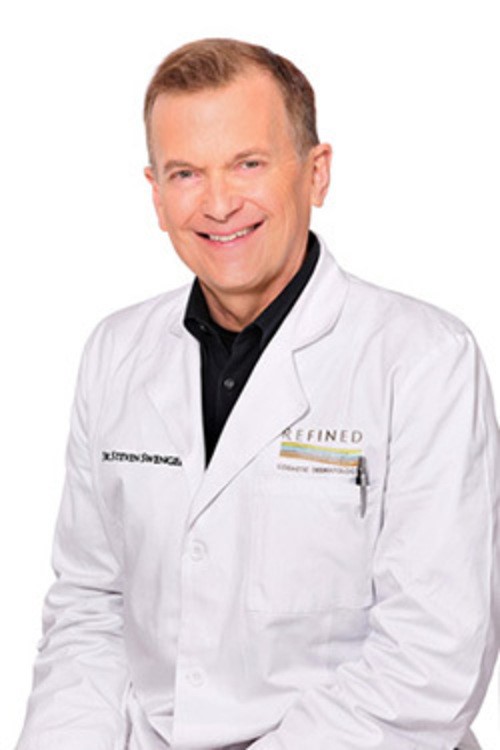 I am pleased to introduce this week's Guest Editor: Steven Swengel MD, Chief Dermatologist and Mohs Surgeon at Refined Dermatology. In this issue, Dr. Swengel talks about how to safely treat skin of color.
The good news is, dark skin contains more melanin than lighter skin tones. As a result, darker skin is less likely to wrinkle. The not-so-good news is that darker skin ages by hyperpigmentation. This shows up as age spots.
LASERS
Lasers are the most effective way to remove hyperpigmentation. Using good skincare products can help keep the hyperpigmentation under control.
Dr. Swengel recommends the CLEAR and BRILLIANT PERMEA laser. He considers it the "workhorse for gently addressing superficial pigment issues." And best of all, it results in minimal downtime.
For no downtime, Dr. Swengel recommends the GENESIS. According, to Dr. Swengel, "This is a treatment that quietly improves the texture, tone, and porosity of skin with each and every treatment."
SKINCARE
First and foremost, Dr. Swengel urges his patients to avoid sun on all areas of the skin.
He then recommends use of zinc based sunscreens. "Zinc is the only product that entirely blocks both UVB (burning rays) and UVA (pigment inducing rays). Remember that UVA is the great skin aging wavelength, which also increases pigmentation and may increase the potential risk of melanoma."
Retinoids: "Call it Retin A, Tretinoin, Retinol, Retinoic Acid, they all are in the same class. What retinoids achieve is more rapid turnover of the epidermal layer, an increase in the thickness of this layer, increased blood supply and healthy replacement of new collagen fibers in the papillary dermis. All of this creates smoother, more youthful looking skin. Everyone should be using a retinoid in some form, every day."
Tranexamic Acid: "The Asian secret to clear, clean skin with systemic control of pigmentation. We have been astounded by the level of pigment control achieved by taking this medication orally. Great safety profile and demonstrates improvement within two months of use."
RESTORSEA: "I love this product line for gentle enzymatic exfoliation of skin without any undue irritation or inflammation of the skin, which can inadvertently cause rebound pigmentation."
Please advise if you have questions or desire further information. You can email me at pattipao@restorsea.com and I will forward your questions to Dr. Swengel and his team.
XOX,