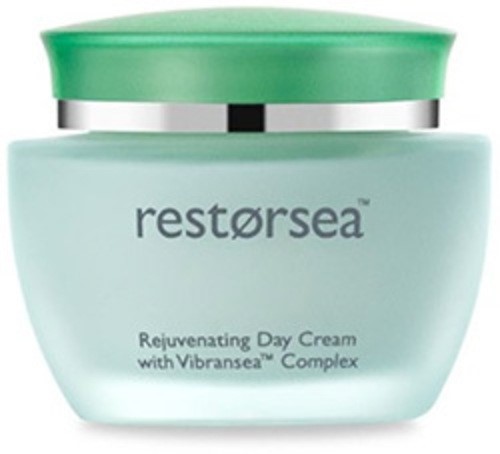 I have suffered from rosacea since I was 9 years old. For me, rosacea manifests itself as redness in my cheeks. Unfortunately, there is no cure for rosacea and the cause is unknown.
I was able to help control the visible signs by AVOIDING: 1) sun exposure and always wearing at least an SPF 30, 2) heavy exercise (I do pilates and meditate), 3) alcohol consumption, and 4) spicy foods.
However, during my development and trial (and error) of the Restorsea Rejuvenating Day Cream, I noticed that the visible signs of my rosacea disappeared. And it wasn't just me.
In December 2012 (two months after Restorsea launched) I was at a dinner party given by my co-founder. The man sitting to my right was my business partner's trustee. When I told him what I did, he exclaimed with horror, "You're THAT person" and proceeded to tell me why he thought my co-founder was "nuts" to invest in my company. His exact words, were, "I think Muneer has lost his marbles!" He then asked me if I had anything to say. My exact response was, "Sir, you are completely entitled to your opinion. I can't argue with you, but I can cure your rosacea."
This man had suffered from rosacea for the past 20 years and nothing he or his dermatologist tried was able to successfully deal with his condition. I sent him the Rejuvenating Day Cream and gave him specific instructions to use it every day twice a day for twelve weeks. After 12 weeks, he called me from his dermatologist's office and said, "My wife and doctor are with me on this call. We wanted to let you know that my rosacea has cleared. I want to invest!" Soon after, we appointed him as a board member, where he helps guide the business with clear, glowing, and radiant skin.
XOX,